Our Staff
All our staff are of the highest calibre both musically and pastorally.
Music Tutors

All of our music staff are carefully selected, not only for their outstanding musicianship, but also for their enthusiasm and talent for working with and bringing out the best in young people.
Members of music staff at the Ingenium Academy include orchestral conductors and instrumental teachers from the London Symphony Orchestra, the BBC Concert Orchestra, the Royal Philharmonic Orchestra and the English Chamber Orchestra, amongst many other prestigious institutions. Our vocal and choral leaders include names from the Royal College of Music, National Youth Choir of Great Britain and award-winning group the Swingle Singers, and our piano and saxophone programmes are led by internationally renowned soloists who are also accomplished teachers at some of the UK's top conservatoires including the Royal College of Music, the Royal Conservatoire of Scotland and Birmingham Conservatoire.
For full music staff teaching profiles and biographies please visit our programme pages.
Pastoral Care

Our pastoral team is made up of responsible young adults and teachers who have extensive experience in working with and caring for young people. Our pastoral staff live on campus to supervise and guide the students at all times.

All members of pastoral staff at the Ingenium Academy are musicians themselves and also act as music mentors to our students by helping with and guiding individual practice times, helping students with practice technique, encouraging and facilitating students to form small chamber ensembles or simply making time to sit down with a student to talk about life at music college, application processes and life as a professional musician.

Our approach to pastoral care is carefully considered to ensure that our students have a sense of independence and freedom whilst knowing that they have the highest standard of care and guidance. The pastoral team's top priority is the welfare, health and happiness of every student, helping them to make the most of their experience at the Ingenium Academy.

Every member of staff at the Ingenium Academy has been cleared by the Criminal Records Bureau, in accordance with UK law.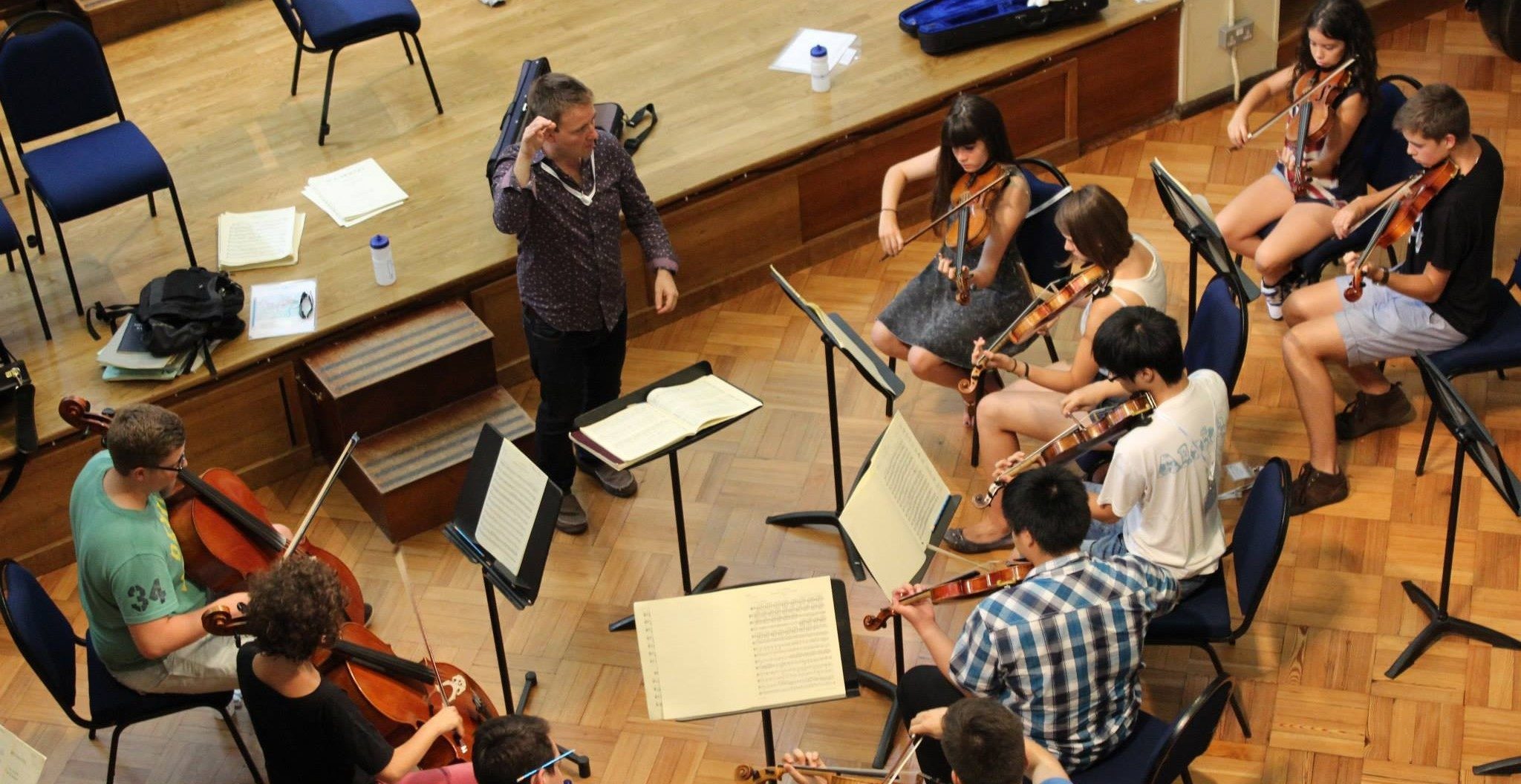 "I am so delighted to be one of the teachers for the Ingenium Academy this summer. It's a fantastic opportunity for young musicians to get together and make music in a wonderful setting - the kind of experience that sets you up for life!"
Joanna Forbes-L'Estrange, Former Musical Director, The Swingle Singers