Music Auditions & Applications
Vocal Auditions

We are looking for talented young singers with a passion for music making. All candidates must have a good ear, rhythmic sense and a high standard of sight reading - but above all you must love to sing!
Preparing your audition
We ask all choral applicants to provide a short video showcasing their musical talent. We stress that this is not a scary audition, just a short showcase of how good you are. We want to see your musicality and your personality shine through in your singing.
What to sing:
A minimum of 2 contrasting pieces.
At least one of the pieces must be sung in English.
At least one of the pieces must be sung unaccompanied.

NB. If English is not your first languge, then we would love to hear you sing in your own language. Please sing one piece in your native tongue and the other in English.
What we will consider when reviewing your video:

Intonation, use of breathing to support the voice, the production of an even sound throughout your range, interpretation, expression and understanding, personality and passion for music making.

All videos should be accompanied by an email / letter from the candidate's teacher or school counselor, confirming that they approve of the candidate applying and that their video is a true and accurate record of the candidate's ability.

Things to note

Audition videos will be reviewed by our conductors and choir places will be awarded on merit / standard of singing / playing.

We are looking for young people not only with a high standard of musicianship, but with a great sense of team spirit and a love of music making.

When recording your video, please note the following:
Videos should be no more than 10 minutes long and no less than 5 minutes
Videos should not be from a concert/public performance
At least one piece on the video should be unaccompanied. (There is no requirement to send in footage with piano accompaniment if the candidate wishes not to do so)
Videos should not be edited. Recordings should be a true reflection of the candidate's playing / singing.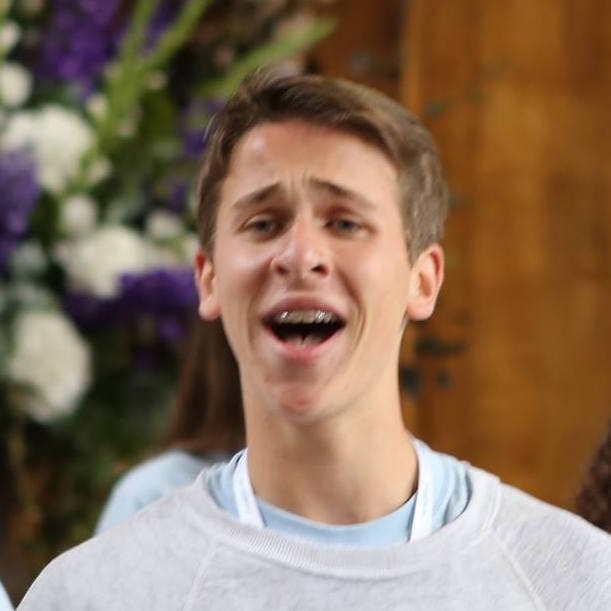 "I learned two new songs in four lessons, and I really felt the difference from the beginning of the first week to the last week. I would love to have another lesson with my teacher so I could improve even more."
Jason, 16, Baritone - Switzerland/Canada

"Anna enjoyed the experience thoroughly, discovered other children with similar interests, learned much about her voice, how to protect it and how to improve, and sang a very broad range of repertoire of music."
Diana and George, Parents, USA
We continue to accept applications on a rolling basis and so recommend that you apply as soon as possible to have the best chance of being awarded a place.
"The teachers were simply amazing … I can feel it when singing at every other occasion after Ingenium"
Eliska, Vocal Student, Czech Republic
"This was a very important experience for Shannon ... it gave her confidence going into her music auditions for college. She swept the auditions both academically and vocally … in no small part thanks to Ingenium."
Michele, parent, USA
"My favourite workshop was the gospel singing workshop with Ken Burton. It was special because of the style of his teaching and his originality."
Veriko, Vocal Student, 16, Georgia