Celebrating 5 years of the Ingenium Academy
It's our birthday! The end of 2016 marks five years of the Ingenium Academy. Since our first course in Winchester in 2012, the Ingenium Academy has welcomed 473 students from 64 countries around the world.
Starting with a small but brilliant group of 41 students in summer 2012, Ingenium has grown year on year, welcoming talented young musicians from every corner of the globe. 2016 was our biggest year yet, with 143 students from 45 different countries attending our largest range of courses, including the launch of our new conducting week.
We're already looking forward to welcoming more of you in 2017, but we wanted to share a few facts and figures from the last five years. Ingenium would be nothing without its young musicians, so thanks for making them so fun-packed, musical and joyful. Happy New Year!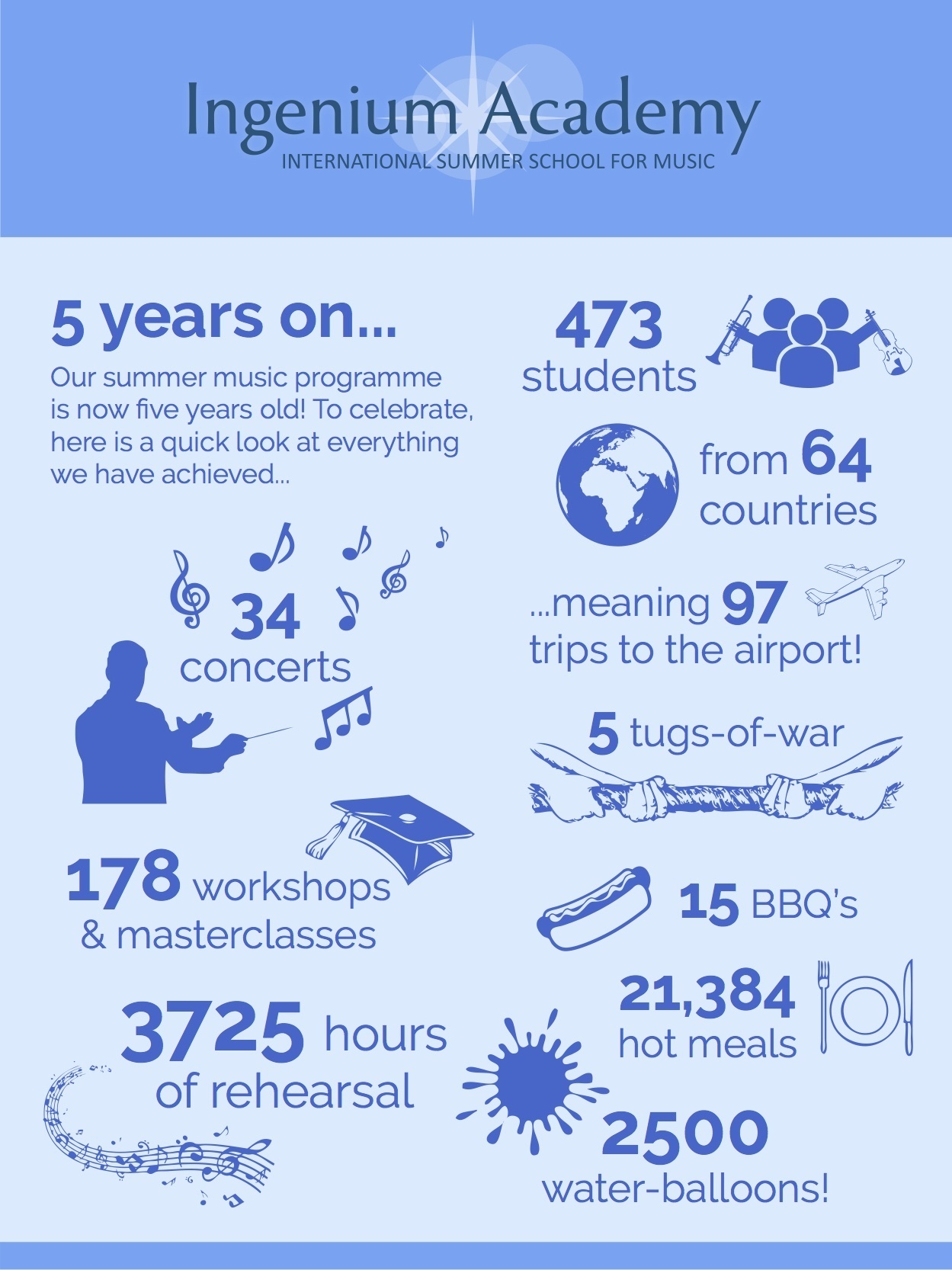 Fancy joining us this summer?
There's just few hours left to submit your application and benefit from our Earlybird Discount! Get in touch for advice on how to apply.
Wishing you a Happy New Year and all the best for 2017!