Our Alumni: Where are they now?
After you attend the Ingenium Academy, you're a member for life! We are always overjoyed to hear about our students' achievements after they leave us, and that they keep in touch.
Our goal is for all our students to leave Ingenium motivated, with broader horizons and belonging to an international peer network of musicians. Whether they choose to pursue music as a career, a passion or simply as a hobby, all alumni of Ingenium are connected across the world by their love of music and the experience they shared in Winchester.
So where is everyone now, and do they keep in touch...?
We love hearing from our students after they leave us, and we encourage everyone to keep us updated on their lives.
This year we have heard from our former piano student Will James, who told us he has been awarded a choral scholarship to Queen's College, Oxford and will study Music at St Catherine's College there, and from Kerenza Hurr who will be studying music at Oxford as well.
We were also delighted to hear from Antonia Thwaites, who made a last-minute decision after attending Ingenium 2015 to apply to Chetham's School of Music in Manchester to study for her A-levels.
Many of our students decide to pursue music at conservatoires to train as professional musicians. Former piano student Holly Shirra went on to study at the Birmingham Conservatoire, and Matt Head and Anna Ryland Jones progressed to study at the Royal Northern College of Music.
The Ingenium Family
Some of our students remain with us even after they are too old to attend our summer programmes, and return a couple of years later as part of our Pastoral Staff team! In 2015 our former french horn student Matt joined the Pastoral team, and we're looking forward to welcoming more of you back soon.
"I have many fond memories from my first Ingenium and I jumped at the chance to return as a member of staff! To be part of the Ingenium Academy again and to play a part in the memories made by the inspirational students of 2015 was an extreme privilege. #ingeniumrocks"

- Matt Head, French Horn
Keep in touch
There are loads of ways you can keep in touch after you leave Ingenium - you can always email us at info@ingeniumacademy.com, follow us on Twitter @IngeniumAcademy and use the hashtag #ingeniumrocks, or 'Like' us on Facebook and send us a message.
The Ingenium Community Group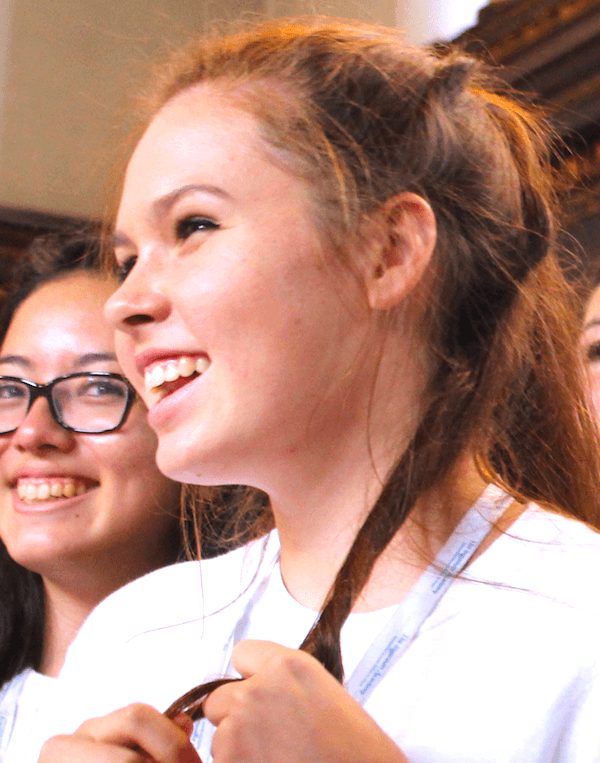 "The best thing about Ingenium is making a whole load of international friends. The bond that we create with each other in just 1/2/3 weeks is unbelievable and we honestly are an Ingenium family."

- Tamsin, violin student 2015
Anyone who has ever attended the Ingenium Academy, or will attend this year, is welcome to join the Ingenium Community group on Facebook. Here we will occasionally share news, pictures, memories and updates about all things Ingenium. It is a place for you to share your memories and photos, find your friends and keep in touch. Parents are welcome to join this group as well.