Chamber Music Programme
Our unique chamber music programme is for 14–18 year old musicians with a passion for small ensemble playing.
About Our Chamber Music Programme
This programme will return in 2021
"A very high level of music teaching, in an international, friendly and fun atmosphere"
- Chiara, Italy
Our week-long Chamber Music residential programme will see students explore a range of challenging music in depth, focusing on ensemble technique in an immersive and collaborative environment.
Each day, students will warm up as a whole school before rehearsing in their chamber groups (string quartets, piano trios, wind quintets and more). In addition to coaching in ensembles, our chamber students participate in a broad range of musicianship workshops.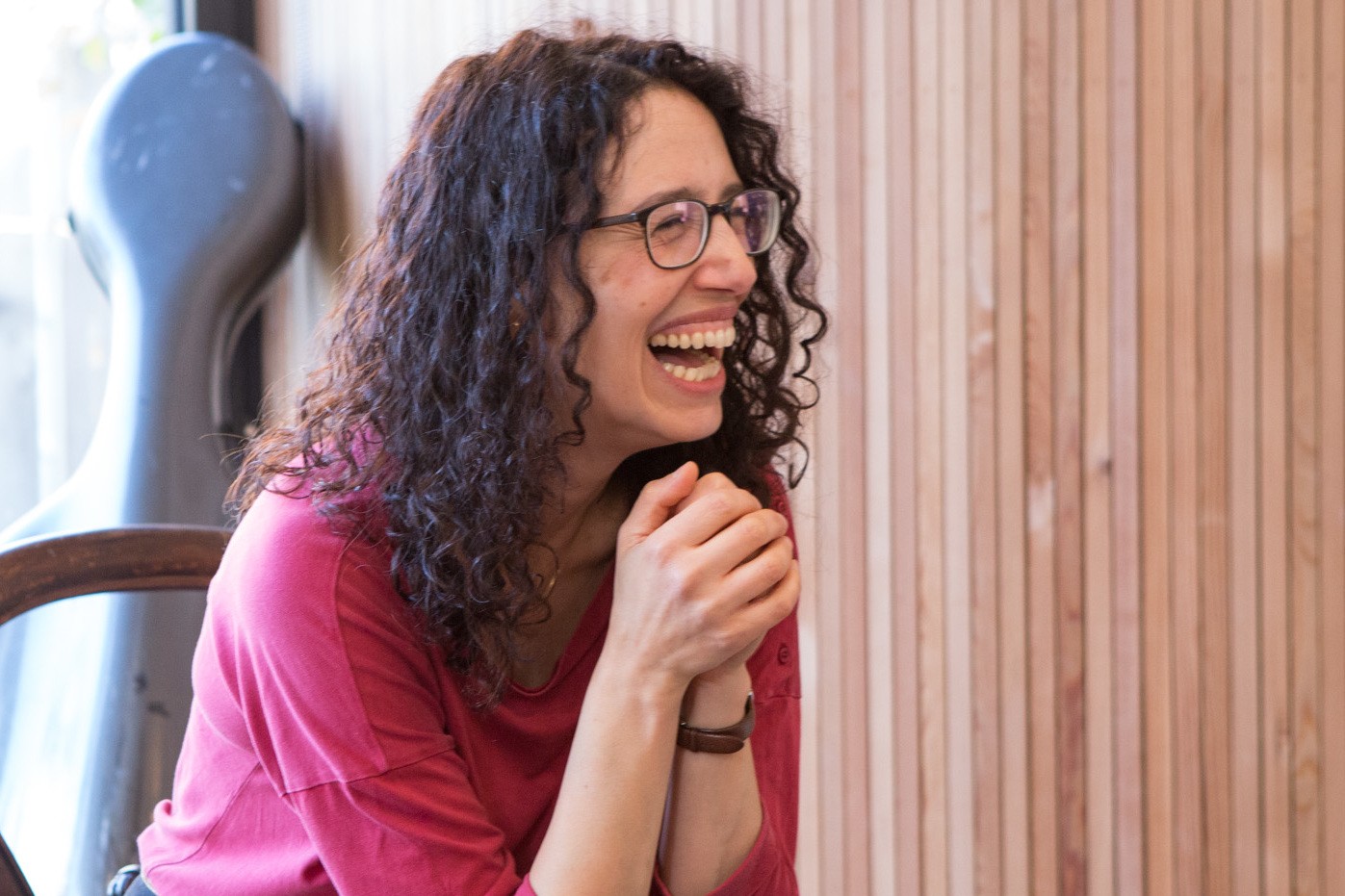 Work with highly experienced, inspiring coaches

Led by Tamar Andrusier, students receive daily coaching with some of the UK's foremost chamber music specialists and coaches, who bring their expertise, energy and enthusiasm to every session.
Develop small ensemble skills

Through a series of focussed and specially curated workshops, students explore stylistic interpretation, establishing a unique ensemble sound as well as strong identity within their ensemble. With expert guidance, students in each chamber ensemble develop a shared musical narrative to achieve expressive performances.
Develop essential, independent rehearsal skills

Through working creatively together in a collaborative environment, our chamber musicians develop essential skills to rehearse effectively as part of a chamber group. Students learn how to listen critically, make decisions about their own playing and communicate ideas.
Unlock your musical imagination

We ensure that students gain a deep understanding of musical style, encouraging them to think about and interpret the historical and cultural context of the music. Students encounter new musical ideas, and discover new ways of hearing and performing music.
Musicianship & Masterclasses

In addition, chamber musicians join their fellow students from all our programmes to take part in a broad and engaging range of musicianship sessions and masterclasses designed to broaden each student's musical horizons. These include improvisation, composition, performance anxiety, Alexander technique and much more.
Work with an established chamber ensemble

Chamber musicians will have the exciting opportunity to work with a visiting professional chamber ensemble, to learn about life as a professional chamber musician and see first-hand what it takes to play in a professional ensemble.
Performance opportunities

Towards the end of the week, our chamber ensembles will share the results of their hard work in a public performance in a prestigious venue. There are also internal performance opportunities, including lunchtime recitals and our evening Performance Platform, where students can perform in their chamber group or solo pieces with our répétiteur.
International music-making

Being part of the Ingenium Academy isn't just about learning from the best professionals in the UK. Our young musicians come from over 50 countries each year - the person next to you might have come from the other side of the world! It's a once-in-a-lifetime opportunity to learn about music and life in other countries from young people who share your passion.
"It goes without saying that I'm improved as a chamber musician. I learned to be open, honest, helpful and friendly with everyone you play with. I've learned how to think and debate about the music you are playing, about the character, story and mood of the music."
- Polina, violin student, Latvia
Workshops
Every week, our students take part in a wide range of vocal, instrumental and rhythmical workshops led by internationally renowned experts in jazz, chamber, folk and international music. These workshops are designed to broaden each student's musical experience by exposing them to something new.
Our industry experts lead a variety of workshops that have included:
Musical awareness, performance skills and interpretation
Composing and arranging
Conducting
Jazz improvisation and performance
Instrumental improvisation and devising music
Beatboxing and a cappella
International music
Life in the industry
Gospel Choir
Health instrumental practice techniques and avoiding injury
African drumming and body percussion
Auditions

To apply for the Chamber Music programme you will need to submit an audition video. Your video should include 2 contrasting pieces, and at least one of the pieces must be unaccompanied. You also need to play a set excerpt for your instrument.
The week is aimed at bringing individual participants together, however it is possible for existing ensembles (duos, trios, quartets, quintets etc.) to apply.

Read more about chamber auditions here, or visit our How To Apply page for more information about putting together your application.