Orchestral Programme
Our Orchestral programme is for 14-18 year old musicians with a passion for orchestral playing.
About Our Orchestral Programme
Dates: 19 July - 9 August 2020
"An exceptional musical experience"
François, parent, France
Under the direction of some of the UK's top conductors and leaders, our Orchestral Programme offers a unique opportunity for young musicians. During this intensive three-week programme, talented young people from all over the world come together for an immersive experience of music-making at its best.
World class conductors

Our conductors work at the top British conservatoires, including the Royal College of Music and the Guildhall School of Music and Drama; but they aren't just great teachers. Our conductors are renowned professionals who regularly give concerts with orchestras such as the London Symphony Orchestra, Royal Philharmonic Orchestra, Royal Ballet Sinfonia and Southbank Sinfonia, in the UK and internationally.
Sectionals with visiting experts

The orchestra schedule each week involves focussed sectional rehearsals, led by visiting professional musicians who are experts in their field. Visiting sectional leaders have included musicians from the UK's biggest orchestras including the London Symphony Orchestra, Royal Philharmonic Orchestra and the BBC Philharmonic Orchestra.
One-to-one lessons with world-class professionals

Orchestral students receive individual tuition with a visiting professional each week. Our tutors are wonderful educators, and are carefully selected from of the UK's top orchestras.
Varied and exciting repertoire

The three-week programme includes a rewarding and carefully-selected range of repertoire, with different music every week - from the earliest orchestral music to recent contemporary works by living composers.
Workshops & Masterclasses

In addition to rehearsals, sectionals and lessons, orchestral students join their fellow students from all our programmes to take part in a broad and engaging range of workshops and masterclasses designed to broaden each student's musical horizons. These include improvisation, composition, chamber music, conducting, performance anxiety, Alexander technique and much more.
Chamber music and solo playing

Outside of the orchestral experience students have the opportunity to form small chamber ensembles, and to work on solo repertoire with our rehearsal pianist. We encourage students to collaborate with their friends from other programmes and rehearse in their free time. Solo and chamber performance opportunities include our internal Performance Platforms, our Garden Party, Cabaret Night and lunchtime recitals.
International music-making

Being part of the Ingenium Academy orchestra isn't just about learning from the best professionals in the UK. Our young musicians come from over 50 countries each year - the person next to you might have come from the other side of the world! It's a once-in-a-lifetime opportunity to learn about music and life in other countries from young people who share your passion.

Three week programme:
19 July - 9 August 2020
If preferred, students may attend for one, two or three weeks.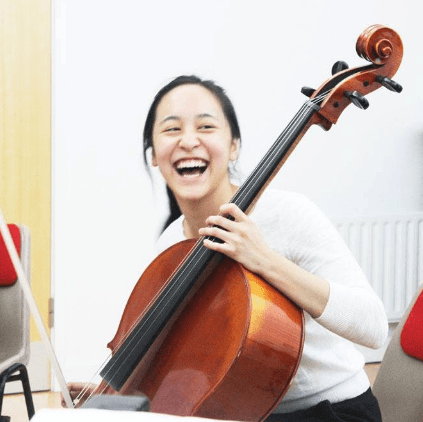 "During my private lessons I learnt a lot about musical interpretation - not only how to execute the piece technically, but also to convey emotion and meaning through every phrase and dynamic."
Sarah, cello student, China
"I had never heard of the pieces we played in week two, the Sibelius nor the John Adams. However, I grew to love every piece that we played because the repertoire was very well chosen."
Sydnae, violin student, Jamaica
Workshops
Every week, our students take part in a wide range of vocal, instrumental and rhythmical workshops led by internationally renowned experts in jazz, chamber, folk and international music. These workshops are designed to broaden each student's musical experience by exposing them to something new.
Our industry experts lead a variety of workshops that have included:
Musical awareness, performance skills and interpretation
Composing and arranging
Conducting
Jazz improvisation and performance
Instrumental improvisation and devising music
Chamber and small ensemble playing
Beatboxing and a cappella
International music
Life in the industry
Gospel Choir
Health instrumental practice techniques and avoiding injury
African drumming and body percussion
Concerts and Performance Opportunities

During the three-week summer school, students perform two public concerts - one in a prestigious venue in central London and in our final showcase concert on campus at Winchester College's concert hall. In addition to these two public performances, students also have weekly performance opportunities at our internal Performance Platforms. These evenings provide a friendly, safe and informal environment for students to experiment and to develop their performance skills, conquer nerves and build confidence.

Parents and friends are welcome to attend our public performances. More information about concerts will be available nearer the time.
Auditions
As part of your application to the Ingenium Academy you need to submit an audition video. Your video should include 2 contrasting pieces. At least one of the pieces must be unaccompanied. You also need to play the set orchestral excerpt for your instrument.
We are looking for young people not only with a high standard of musicianship, but with a great sense of team spirit and a love of music making.
Read more about instrumental auditions here, or visit our How To Apply page for more information about putting together your application.