Orchestral Programme
Our Orchestral programme is for 14-18 year old musicians with a passion for orchestral playing.
About Our Orchestral Programme
Online in 2021 - Virtual Ingenium
2022 dates coming soon...
"An exceptional musical experience"
François, parent, France
Under the direction of some of the UK's top conductors and leaders, our Orchestral Programme offers a unique opportunity for young musicians. During this intensive three-week programme, talented young people from all over the world come together for an immersive experience of music-making at its best.
World class conductors

Our conductors work at the top British conservatoires, including the Royal College of Music and the Guildhall School of Music and Drama; but they aren't just great teachers. Our conductors are renowned professionals who regularly give concerts with orchestras such as the London Symphony Orchestra, Royal Philharmonic Orchestra, Royal Ballet Sinfonia and Southbank Sinfonia, in the UK and internationally.
Sectionals with visiting experts

The orchestra schedule each week involves focussed sectional rehearsals, led by visiting professional musicians who are experts in their field. Visiting sectional leaders have included musicians from the UK's biggest orchestras including the London Symphony Orchestra, Royal Philharmonic Orchestra and the BBC Philharmonic Orchestra.
One-to-one lessons with world-class professionals

Orchestral students receive individual tuition with a visiting professional each week. Our tutors are wonderful educators, and are carefully selected from of the UK's top orchestras.
Varied and exciting repertoire

The three-week programme includes a rewarding and carefully-selected range of repertoire, with different music every week - from the earliest orchestral music to recent contemporary works by living composers.
Workshops & Masterclasses

In addition to rehearsals, sectionals and lessons, orchestral students join their fellow students from all our programmes to take part in a broad and engaging range of workshops and masterclasses designed to broaden each student's musical horizons. These include improvisation, composition, chamber music, conducting, performance anxiety, Alexander technique and much more.
Chamber music and solo playing

Outside of the orchestral experience students have the opportunity to form small chamber ensembles, and to work on solo repertoire with our rehearsal pianist. We encourage students to collaborate with their friends from other programmes and rehearse in their free time. Solo and chamber performance opportunities include our internal Performance Platforms, our Garden Party, Cabaret Night and lunchtime recitals.
International music-making

Being part of the Ingenium Academy orchestra isn't just about learning from the best professionals in the UK. Our young musicians come from over 50 countries each year - the person next to you might have come from the other side of the world! It's a once-in-a-lifetime opportunity to learn about music and life in other countries from young people who share your passion.


Three week programme:
2022 dates coming soon...
If preferred, students may attend for one, two or three weeks.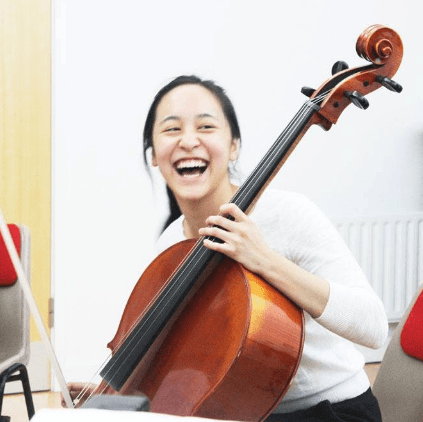 "During my private lessons I learnt a lot about musical interpretation - not only how to execute the piece technically, but also to convey emotion and meaning through every phrase and dynamic."
Sarah, cello student, China
"I had never heard of the pieces we played in week two, the Sibelius nor the John Adams. However, I grew to love every piece that we played because the repertoire was very well chosen."
Sydnae, violin student, Jamaica
Workshops
Every week, our students take part in a wide range of vocal, instrumental and rhythmical workshops led by internationally renowned experts in jazz, chamber, folk and international music. These workshops are designed to broaden each student's musical experience by exposing them to something new.
Our industry experts lead a variety of workshops that have included:
Musical awareness, performance skills and interpretation
Composing and arranging
Conducting
Jazz improvisation and performance
Instrumental improvisation and devising music
Chamber and small ensemble playing
Beatboxing and a cappella
International music
Life in the industry
Gospel Choir
Health instrumental practice techniques and avoiding injury
African drumming and body percussion
Concerts and Performance Opportunities

During the three-week summer school, students perform two public concerts - one in a prestigious venue in central London and in our final showcase concert on campus at Winchester College's concert hall. In addition to these two public performances, students also have weekly performance opportunities at our internal Performance Platforms. These evenings provide a friendly, safe and informal environment for students to experiment and to develop their performance skills, conquer nerves and build confidence.

Parents and friends are welcome to attend our public performances. More information about concerts will be available nearer the time.
Auditions
As part of your application to the Ingenium Academy you need to submit an audition video. Your video should include 2 contrasting pieces. At least one of the pieces must be unaccompanied. You also need to play the set orchestral excerpt for your instrument.
We are looking for young people not only with a high standard of musicianship, but with a great sense of team spirit and a love of music making.
Read more about instrumental auditions here, or visit our How To Apply page for more information about putting together your application.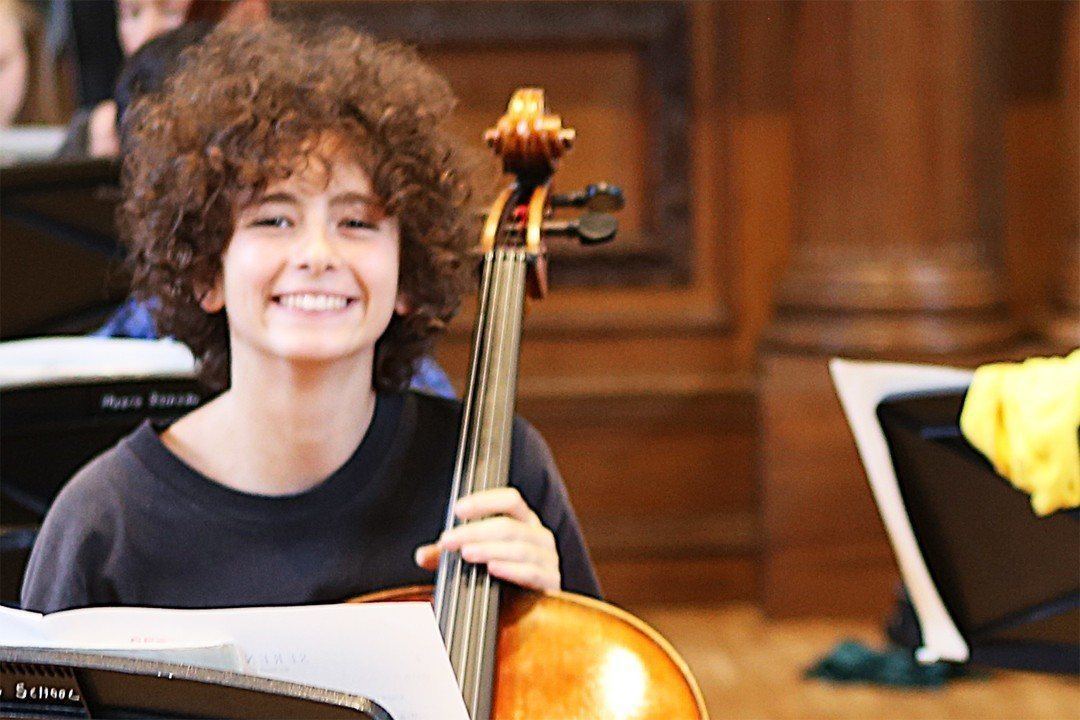 Meet our orchestral staff
The Ingenium Academy offers its students exclusive tuition of the highest standard. Our music teachers and conductors are carefully selected not only for their extremely high standards of musicianship and expertise, but also for their energy and enthusiasm for working with young musicians and their talent for teaching.
Instrumental teachers and visiting staff
Our orchestral students have the opportunity to work with some of the top professional instrumentalists in the UK. Our instrumental staff lead sectional rehearsals, give masterclasses and musicianship workshops, and work with our orchestral students in one-to-one lessons.
Meet some of our instrumental staff:

Matthew Sharp
Cello tutor & workshop leader

'Virtuoso of the arts' (The Times), Matthew Sharp, has performed worldwide as solo cellist, baritone, actor and director - solo appearances with the RPO, LPO, RLPO, CBSO; singing principal roles for Opera North and ROH; acting principal roles at the Young Vic and NT Studio. From Glastonbury to Glyndebourne, he has worked with an extraordinary spectrum of leading artists from Sir John Tavener to Marta Eggert to Dave McKean to Caryl Churchill. His own music and theatre works have toured to major festivals globally. He has given over sixty world premieres and recorded for Sony, EMI, Decca, Naxos, Somm, NMC, Avie and Whirlwind.

Miranda Allen
Violin tutor

Miranda is an experienced professional orchestral violinist, playing regularly for orchestras such as the BBC Symphony Orchestra, BBC Concert Orchestra and Royal Philharmonic Orchestra. Recently she has particularly enjoyed working with The Jacksons, Kylie Minogue, Julia Fischer, Ministry of Sound, and Hugh Jackman. For over twelve years, Miranda was the strings and violin tutor for National Children's Chamber Orchestra. She also continues to be involved with education projects with ENO, BBC, LSO Discovery, CLS and RPO.

Violin tutor

Clare is Sub-Principal First Violin in the London Symphony Orchestra, and has held positions with the Orchestra of the Royal Opera House Covent Garden, the London Philharmonic and the Royal Philharmonic (Principal First Violin). Clare has coached violin sections of the NYO, the Royal College of Music and the Royal Academy of Music and several years ago was made an Associate of the RAM.

Helen Paskins
Clarinet tutor

Helen studied music at Cambridge University before attending the Royal College of Music. She has built a busy freelance career which has included working with BBC Symphony Orchestra, Academy of St Martin in the Fields, Philharmonia and RPO. As a chamber musician, Helen has given recitals with Tony Lamb, Ian Mitchell, London Concorde ensemble and the award winning pianist Ivana Gavric.
Dan Shilliday
Viola tutor

Dan has worked with, among others, the Hanover Band (with whom he is co-principal viola) the Orchestra of the Age of Enlightenment, Britten Sinfonia, the English Chamber Orchestra and the English Baroque Soloists, with whom he has performed at the BBC Proms. Alongside period instrument performance, he is especially interested in contemporary music, and has played in the York and Cheltenham festivals. Dan is a founder member of the Berkeley Ensemble, a flexible group of winds and strings specialising in twentieth and twenty-first century British music. Dan is also in demand as a conductor and educator and directs the Nonesuch Orchestra and Imperial College String Ensemble.
Sue Dent
French Horn tutor

Sue has over 30 years experience teaching the horn and currently teaches at the Guildhall School of Music and Drama and the Royal College of Music Junior Department. As freelance musician Sue was a member of the Academy of St. Martin in the Fields, and played with groups such as The Endymion Ensemble, The Albion Ensemble and Configure8. As a specialist in period instruments, she held Principal positions with the Orchestre Revolutionnaire et Romantique, the English Baroque Soloists and the Amsterdam Baroque Orchestra.

Tom Barton
Trombone & brass tutor

Tom studied at the Royal College of Music as a Michael Quinn Scholar studying with Lindsay Shilling, Byron Fulcher, Amos Miller and jazz with Richard Edwards. After graduating from the RCM with 1st class honours and a gaining a Masters Degree with Distinction, he has combined varied professional playing commitments with arranging work and teaching on the Hampshire Specialist Music Course at Peter Symonds College and Winchester College.
Mark Pollard
Oboe & double reed tutor

Mark has played principal bassoon with many of the leading orchestras in the UK alongside chamber music with artists such as Joshua Bell and Nicholas Daniel.
Clare Findlater
Flute tutor

Clare is a busy freelancer in London working with orchestras such as London Symphony, BBC, English National Opera, Royal Opera House, Royal Philharmonic, The Academy if St Martin in the Fields to name a few. She combines this with playing for West End shows (Les Miserables, Phantom of the Opera and Wicked!) and playing for recording sessions for film and TV including Aladdin, Isle of Dogs and the Harry Potter films.