Vocal Programme
Our diverse vocal programme is for 14-18 year olds who love to sing, are keen to develop their choral technique, improve their ensemble singing and explore a diverse range of vocal styles.
About Our Vocal Programme
Dates: 21 July - 11 August 2019
"I absolutely believe that this experience is life changing for a teenager"
Abigail, student, USA
Under the direction of some of the UK's top choral leaders and educators, our Vocal Programme offers a unique opportunity for young musicians. During this intensive three-week programme, talented young people from all over the world come together for an immersive experience of music-making at its best.
World class conductors

Our conductors are all experienced professional conductors, voice specialists and educators. In addition to the Ingenium Academy they work with the UK's leading choirs, youth choirs and institutions including the National Youth Choirs of Great Britain, the Southbank Centre, the Royal Opera House, the Swingle Singers, the National Youth Jazz Orchestra, Guildhall School of Music & Drama, and the Royal Academy of Music.

"I loved all three choir conductors - each one was different and used different techniques but they all showed a huge passion towards the music and that was inspiring" - Clara, student, Spain
One-to-one lessons with visiting professionals

Our visiting voice tutors are carefully selected to suit the range of voices and styles of our vocal students each year. As busy professional singers themselves, our tutors also teach at Trinity Laban, Guildhall School of Music and Drama, RADA and the National Youth Choir of Great Britain.
Varied and exciting repertoire

The three-week programme includes a rewarding and carefully-selected range of repertoire, with different music every week - from the ancient choral music to contemporary arrangements and everything in between.
Learn vocal health and better technique

Ingenium choral students begin every morning with a full school warm-up, followed by a specialist comprehensive breathing and vocal warm-up in preparation for the day. Three weeks is a lot of singing, so our tutors will help vocal students to learn how to look after their voice and avoid exhaustion and injury.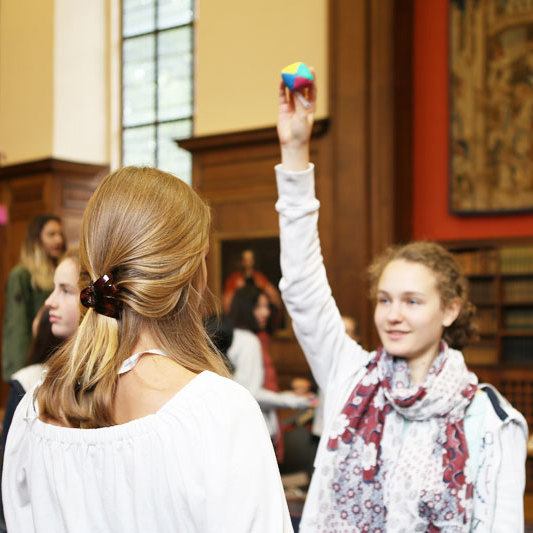 Workshops & Masterclasses

In addition to rehearsals, sectionals and lessons, vocal students join their fellow students from all our programmes to take part in a broad and engaging range of workshops and masterclasses designed to broaden each student's musical horizons. These include improvisation, composition, beatboxing, conducting, performance anxiety, Alexander technique and much more.
Solo singing, small groups and performance

Outside of the Ingenium Academy choir, students have the opportunity to work with our rehearsal pianist on solo repertoire and have a range of solo performance opportunities available throughout the course. Singers are also encouraged to collaborate with pianists and instrumentalists from our other programmes, form ensembles and bands and to share their work in our internal Performance Platform, evening shows and lunchtime recitals.
International music-making

Being part of the Ingenium Academy isn't just about learning from the best professionals in the UK. Our young musicians come from over 50 countries each year - the person next to you might have come from the other side of the world! It's a once-in-a-lifetime opportunity to learn about music and life in other countries from young people who share your passion.


Three week programme:
21 July - 11 August 2019
If preferred, students may attend for one, two or three weeks.
"My teacher was really amazing - she gave me the freedom to choose the type of music that I love, and she has given me important technical advice for my voice"
Emily Jennifer, student, Italy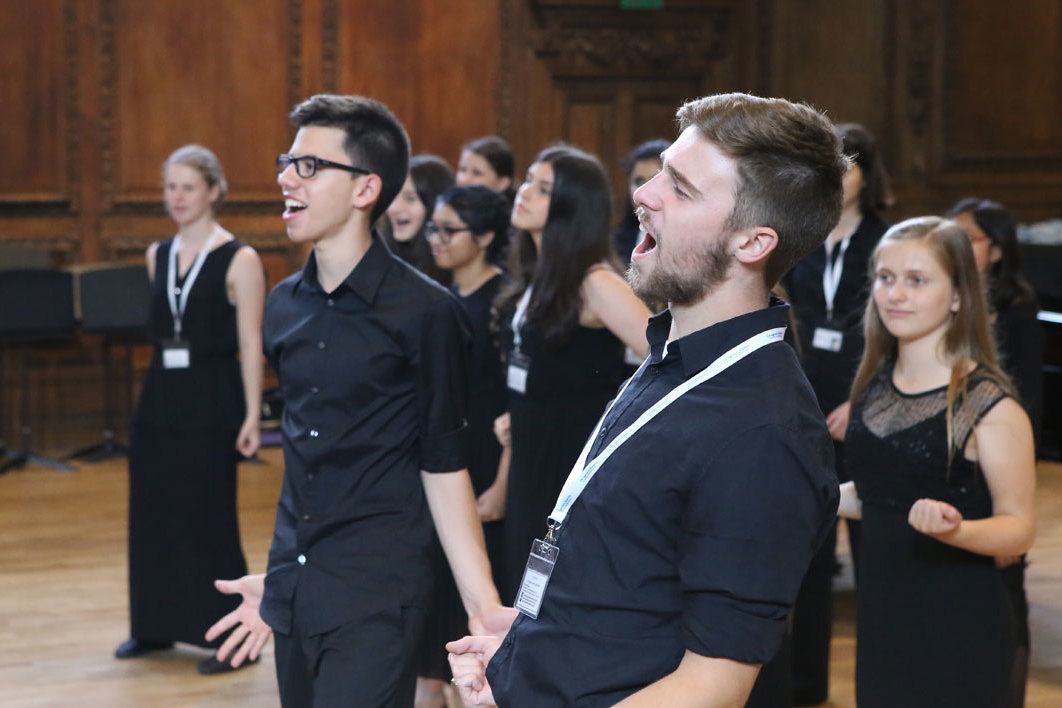 Workshops

Every week, our students have the opportunity to take part in a wide variety of vocal, instumental and rhythmical workshops led by internationally renowned experts in jazz, classical, pop, gospel and opera. These workshops are designed to broaden each student's musical experience by exposing them to something new and challenging.
Our past workshops have included:
Music awareness, performance skills and interpretation

Ear training and harmonising

Beatboxing and vocal percussion

Jazz singing, improvisation and performance

Musical theatre

Music theory, composition and arranging

Vocal technique and health

Gospel choir
Additional musical workshops include:
African drumming and body percussion

Musical awareness

Life in the music industry

Conducting
Concerts and Performance Opportunities

During the three week summer school, students perform three public concerts - one in a prestigious venue in central London and the others on campus at Winchester College's state-of-the-art concert hall.

In addition to these two public performances, students also have weekly performance opportunities at our internal Performance Platforms. These evenings provide a friendly, safe and informal environment for students to experiment and to develop their performance skills, conquer nerves and build confidence. Further opportunities for singers also include our Swing night and Cabaret night.

Parents and friends are welcome to attend our public performances. Information about these will be provided nearer the time.
Auditions
As part of your application to the Ingenium Academy you need to submit an audition video. Your video should include at least 2 contrasting pieces. At least one of the pieces must be sung in English, and one of the pieces must be sung unaccompanied.
We are looking for young people not only with a high standard of musicianship, but with a great sense of team spirit and a love of music making.
Read more about vocal auditions here, or visit our How To Apply page for more information about putting together your application.
"The teachers care about every student individually and help them to figure out their weaknesses and strengths. The lessons I learned and the friends I made are worth a lifetime. I would always do it all over again."
Roberta, student, Germany