Activities and Day Trips
We offer an extensive range of evening activities including team games, discos, quiz nights, movie nights and barbeques. Sunday afternoon activities also include team sports, swimming, tennis, theatre, dance, English language booster lessons and arts and crafts.
Our students have plenty of opportunities to explore during their stay at The Ingenium Academy, including discovering the historic city of Winchester and the prehistoric monument of nearby Stonehenge. They will also have the chance to visit London, seeing sights including The Houses of Parliament, Buckingham Palace, The Tower of London, The London Eye and many more, as well as enjoying a West End show.
Other trips may include a day out at a theme park, a visit to the south coast of England and outings to the beautiful towns of Guildford and Salisbury.
A Typical Week

Every day at the Ingenium Academy is different, and a typical week is packed with rehearsals, sectionals, workshops, day trips and fun evening activities. While each programme has a bespoke timetable of tailored tuition, the whole school comes together for mealtimes, evening activites and outings.
Here is an example of what a week at the Ingenium Academy might look like:
"I honestly think Buddy has had one of the best weeks of his life."
Emma, Mother, UK
Language
The Ingenium Academy is an English speaking music school. We provide our non-native English speaking students with an incredible opportunity to immerse themselves in an English speaking environment and to improve the quality and fluency of their English language skills. We take care to support our non-native English speaking students and help them to develop their linguistic skills.
Download our brochure for more information on the Ingenium experience.
Accommodation

The Ingenium Academy is based at Winchester College, situated in the stunning city of Winchester just an hour away from London. Winchester College was founded in 1382 and is one of Britain's leading independent schools. Our students are accommodated in the comfortable boarding houses of Winchester College which provide a safe and homely environment for the three-week programme.

The bedrooms and dormitories at Winchester have between 1 and 8 beds. All rooms and floors are single sex. We take care that our students are placed with other students of a similar disposition and strive hard to ensure that everyone is happy during their time at The Ingenium Academy.

Our pastoral staff also reside in the boarding houses throughout the three weeks in order to provide round-the-clock supervision and care.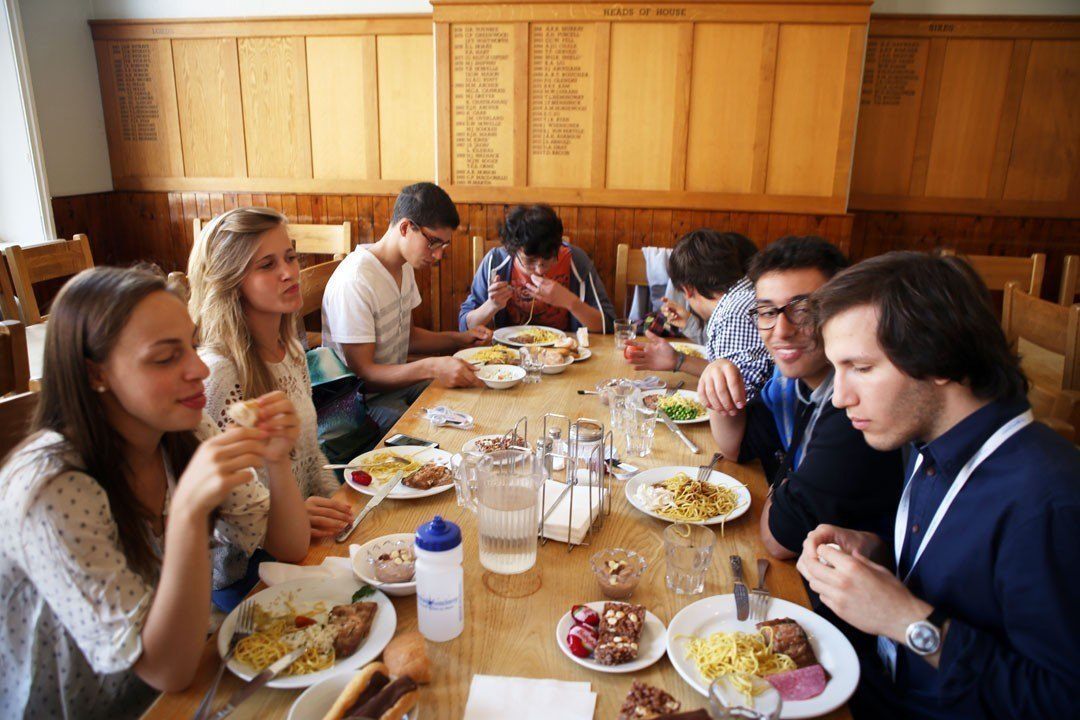 Mealtimes

Breakfast is eaten in the boarding houses every morning. Lunch and Dinner are served in the 14th Century, oak panelled College Hall at the heart of the college Campus. Packed lunches are provided for day trips and outings. Our menus are well balanced and varied and we cater for all dietary requirements.