Reviews
What our students and parents think
"I learned a lot, it was a wonderful experience. The people were incredible, the music was outstanding, and my personal artistic abilities have been supplemented and pushed further due to such wonderful instruction. I have gained an attention to detail and nuance in my playing that I hadn't been able to reach previously, and I feel encouraged to pursue my skills in piano."
Olivia, Piano Student, 17, USA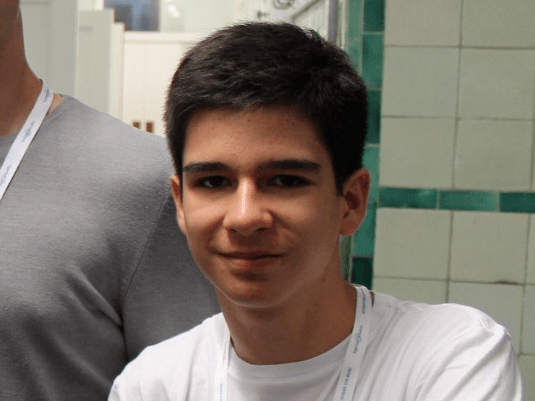 "It is an experience that you can't find anywhere else."
Stephane, Piano Student, 15, France
"My technique improved a lot as every class focused on different aspects of my playing. I have gained confidence, my posture and tension in my hands has reduced, and I have further developed my own style."
Catalina, Piano Student, 17, Argentina
"I would describe Ingenium as fun, inspiring and life-changing. The teaching certainly surpassed my expectations. It was extremely professional. I believe my playing has become way better. The experience was life-changing, each day I was super excited to make music and I've made some truly amazing friends."
John, Violin Student & Composer, 16, Greece
"I would say it has a high-quality environment and it's very professional. I had meaningful and good lesson with the teacher because it was different from my usual lesson and gave me another perspective."
Ryo, Clarinet Student, 15, Japan
"The teaching was great, I feel like I made more progress in 3 weeks with my individual teachers than in all of my years of singing."
Mae, Vocal Student, 16, France
"The teaching was top quality. The way that we were taught made everything engaging and everything that was said by the teachers is something I can take away and use. During my individual lesson I gained a valuable insight on how I play and took knowledge away with me that I am already using in my practices. I have learnt an exercise to do with breathing that I will continue to use in practice, in everyday life and before any sort of exam. I also learnt the skills that I would need to be part of a professional orchestra."
Nina, Oboe Student, 14, UK
"I loved my singing lessons, I felt that I grew so much and I worked well with the style of teaching. Also I thought the vocal health workshop was very interesting, learning different exercises you can use when your voice feels tired."
Molly, Vocal Student, 16, USA
"Very motivating and inspiring. I made a lot of progress over just two weeks as I tried many things I'd never had the opportunities to try before and was constantly pushed."
India, Composition Student, 17, UK/Ghana
"Ingenium gives you an incredible opportunity to grow as a young musician, to mature and to gain a lot of self confidence. Ingenium is always one of the best times in my year, because it gives you an opportunity to improve and practice musical and social skills without pressure. I really love the positive spirit of the Ingenium Academy."
Gioia, Conducting Student, 16, Germany
"I improved my English, became more independant, had new experience in other musical fields, and developed a better way how to practise on my own."
Ines, Piano Student, 14, Austria
"I think I made a lot of progress in very short time because the teachers are so experienced that they know what you need to improve."
Henry, Saxophone Student, 15, Germany
"It was magical to meet people from all over the world, to discover different cultures, to know how life is going in other countries, to hear new accents."
Salomé, Piano Student, 15, France
"I developed my vibrato and musicality, and my capacity to listen to other musicians"
Arina, Cello Student, 17, France
"I've never made so much progress in such a short time - I learned many new singing techniques and created sounds I didn't even know I could make. It's incredible that people from all over the world are joined together by music... I definitely feel part of one worldwide happy family. Ingenium has been a life changing experience. Everything was perfectly organised. Thank you for making so many of my dreams come true."
Kasia, Vocal & Conducting Student, 18, Poland/UK
"The question and answer session with the pastoral staff and professional musicians was my favourite as I found it very beneficial as I am beginning the process of university and possibly conservatoire applications for music this year. It gave me so much to think about for the future and I loved seeing and sharing in everyone else's music. I have made friends who I hope I will have for life."
Emily, Voice and Flute Student, 17, UK
"Thank you so much for this past week! I have had the most incredible time and I cannot put into words how grateful I am to have been a part of such an amazing program. This experience has changed my life in so many aspects, I hope that I can come back next year!"
Abby, Flute Student, 16, South Africa
"I had the time of my life at Ingenium Acadamy this year. Making music with 160 people from 45 different countries is unbelievable. I look forward to meeting all of you again!"
Darius, Piano Student, 14, Romania
"I learned singing techniques such as releasing the tension in the jaw, smooth airflow and breath release. I decided to try out for a solo during choir. It took a bit of courage but I found it very fun."
Kiki, Vocal Student, 15, Japan
"I was so impressed with not only the skill and knowledge of the teachers, but also the care and friendliness they employed in all their lessons. I loved the people I met and the friends I made, and I felt like I really matured as a musician and person with the many experiences I had and the memories I created. I had such an amazing time, and I'm so thankful to you all for making my experience so special, insightful, fun, and memorable. Thank you!!"
Ailynn, Piano & Chamber Music Student, 15, USA
"I learnt about so many different cultures from around the world and what it means to be a good orchestral player...I learnt many things about myself, what role I'd like music to have in my life and what type of person I want to be in the future. "
Oscar, Violin Student, 16, Canada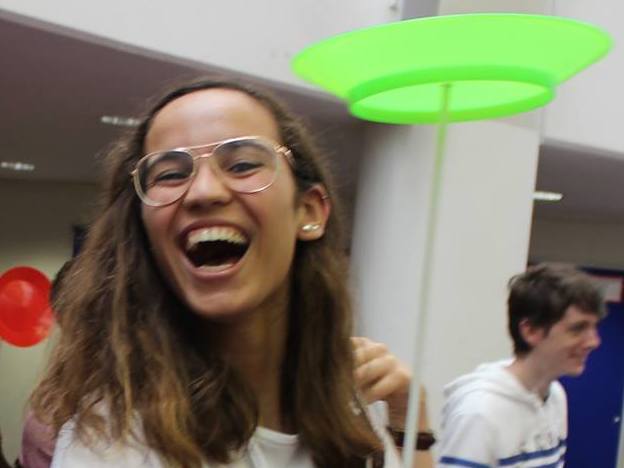 "The Ingenium Academy embraces everyone and it doesn't matter where are you from, or your age. It's like a huge family. It makes you feel like you have a place where you matter and where everything you love is loved by a lot of people. "
Marina, Viola Student, 17, Canary Islands
"I learnt how to be creative in music thanks to the good teachers I had ... being with people of different customs helps you to open your mind. And I learnt a lot of English!"
Sofia, Violin Student, 16, Spain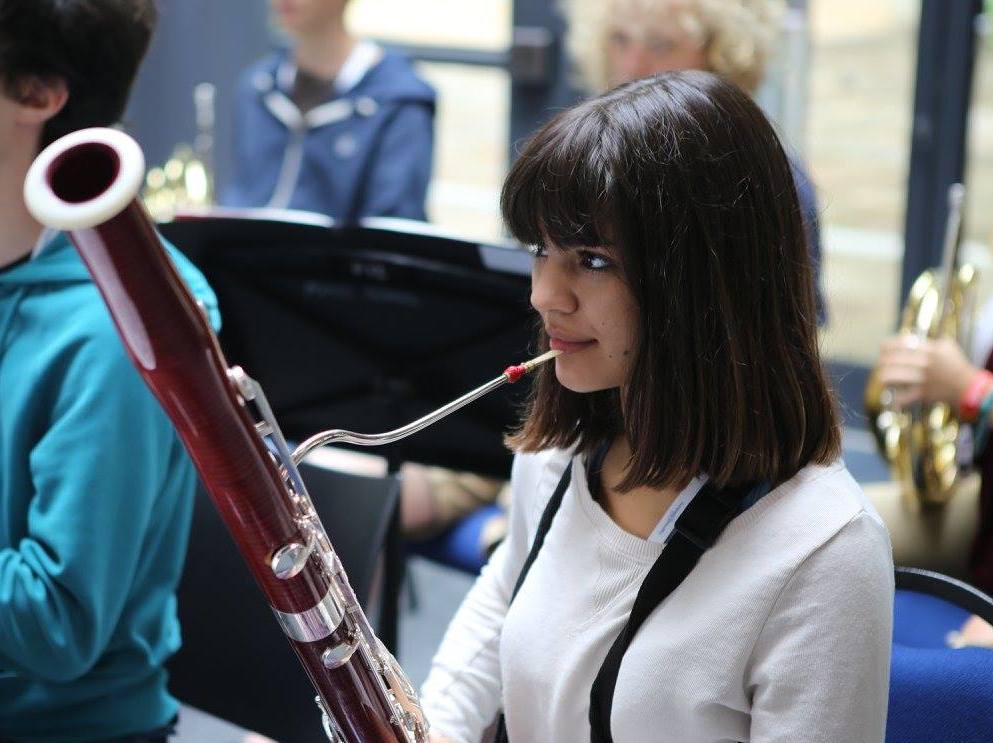 "Ingenium taught me how to face up to difficulties in music and daily life. It helped me to grow up and be a confident musician during a performance and in my music career too."
Alessandra, Bassoon, 16, Italy
"I think that the Ingenium Academy has helped her grow not only as a musician, but also as a young adult and as a citizen of a global community."
Nhaila, Parent, USA
"Our son seemed very well taken care of, this was his first time out of town/out of the county by himself so the care and attention given by the staff was amazing."
Adriana, Parent, USA
"I have learned that I can make long lasting friendships with people from different cultures from all over the world and I saw how music can be uniting."
Ayça, Piano and Vocal Student, 17, Turkey
"It has inspired him musically to achieve more and the experience has enabled him to meet with like minded music loving teenagers. It has helped him make lifelong friends - an absolutely priceless experience."
Daleen, Parent, South Africa
"I learnt how to be independent...I realized what career I would like to enter into and I learnt a lot about myself while making so many wonderful friends."
Anna, Vocal Student, 16, South Africa
"The week Ben spent at Ingenium has been invaluable! He has matured immensely in such a short time, on a personal level as well as musically. What pleases us most is that his time at Ingenium has helped him to decide about his university course!"
Doris and Simon, Parents, UK
"It's such a cool experience to be in a six person bedroom and have each person come from a different side of the world."
Michelle, Clarinet Student, 15, Canada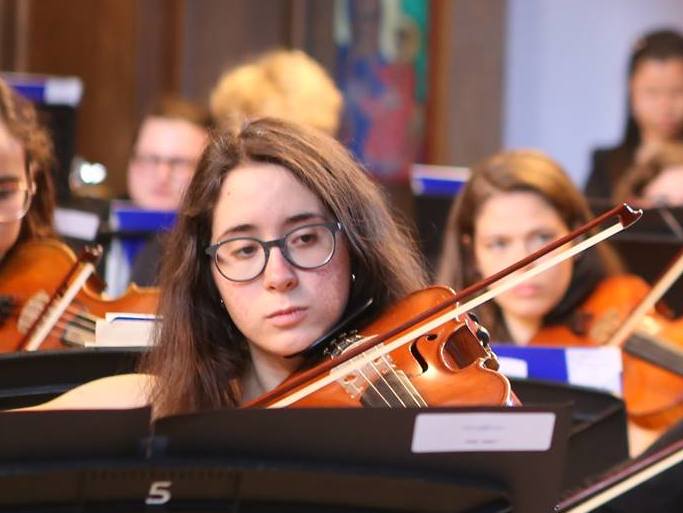 "The Ingenium Academy combines study, friendship, enjoyment, language and security."
Massimiliano, Parent, Italy
"I had complete confidence that Amy was in great care. I saw how seriously the staff took their responsibilities at the concerts - making sure everyone was accounted for, but still being friendly & approachable - a lovely combination!"
Sally, Parent, UK
"The Ingenium experience was exactly what I was looking for in ways to make progress, in all aspects. I felt so enlightened after the Academy because I came out feeling happier with myself and my effort. Ingenium helped hard work pay off in the way it should. "
Isabella, Vocal Student, 16, UK
"It's so important to let the teenagers feel to do things together, challenging themselves with the enthusiasm of everybody. They can feel solidarity and be helpful with others - the best life lesson ever."
Barbara, Parent, Italy
"I absolutely believe that this experience is life changing for a teenager."
Abigail, Vocal Student, 16, USA
"I have made friends that will last a lifetime! Performing in all three concerts, especially the last one, was a great feeling as we had worked so hard over the week."
Amy, Double Bass Student, 16, UK
"A blend of music and social activities in a magical location. Keep up the great work - one of the best courses I've come across (and I work in the field as a professional musician)."
Mike, Parent, UK
"I honestly think Buddy has had one of the best weeks of his life. We were overwhelmed by the standard of performance last night. The children's ability to have perfected so many things in their time at The Ingenium Academy was astonishing."
Emma, Mother, UK
"I will definitely go back to school with a huge amount of new experience that will be precious both to me and my peers ... I'm very proud and aware of the incredible progress I made!"
Giona, Saxophone Student, 14, Italy
"The teachers were all very kind, I enjoyed each lesson with them! I felt like they really loved their job, and the only thing they wanted was to help us; so I felt free to ask them anything I wanted to make sure about."
Eléonore, Piano Student, 14, France
" Ingenium brings people together. It's amazing how many good friends you can make that share your love for music."
Isabel, Vocal Student, 15, Spain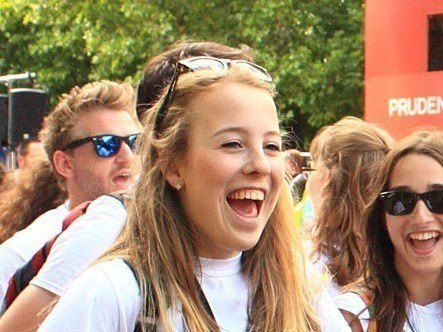 "Everyone was happy, smiling and willing to help. The teaching was so professional but we were all one big family."
Karolina, vocal student, 16, Czech Republic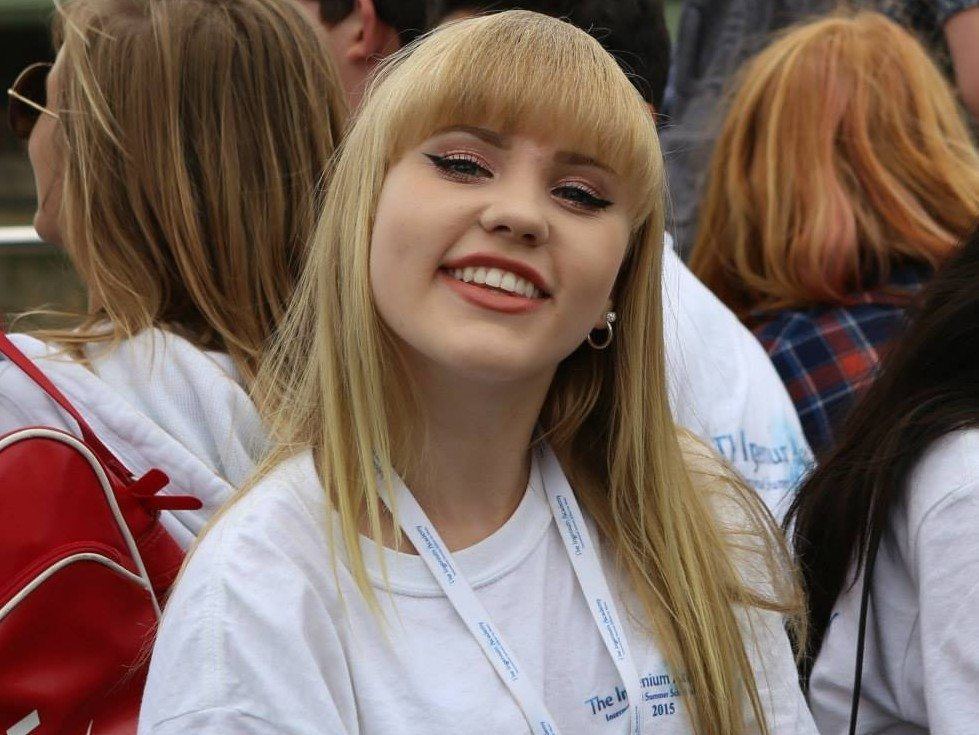 "I think the program was well thought through and overall a wonderful experience for any teenager. My daughter learned, grew and had a wonderful experience abroad. I would highly recommend Ingenium."
Michelle, Parent, USA
"Musically, the experience was very motivating for Isabel. She has improved her playing and broadened her musical appreciation."
Melanie, Parent, UK
"From the very first day, I learned that in a brand new situation, everyone feels like a fish out of water, so you just have to jump in. It made me into someone who is an extremely outgoing person in new situations"
Shannon, Vocal Student, 18, USA
"The course was professional and intense, yet friendly and encouraging. It focussed on variety and personal development for each student. I think the course did an extraordinary job of covering every aspect of Saxophone playing and practice. Incredibly developing and fun."
Jonas, Saxophone student, Norway
"The academy was fun, educational and inspiring and the teaching was really excellent, friendly and interactive. I had a wonderful time, made some really good friends and can't wait to come back next year!"

Buddy, Bassoon Student, 15, UK
"Karol had the time of his life and his music and piano playing has really improved. To see so many young people so talented and to think that our son had the chance to spend three weeks in this music environment it was our and his dream come true."

Basia, Mother, UK / Poland
"I loved all the workshops, especially the improvisation, gospel and beatbox workshops "
Clara, Piano Student, 16, Spain
"Everything from the kids' arrival to the workshops to the outings was well organised and well-balanced."

Diana and George, Parents, USA
"Jos has grown in confidence throughout the whole Ingenium Experience (applying - getting admitted -going there - meeting all those fantastic musicians from all over the world). He was very proud to be part of that group. "
Jos and Kristen, Parents, Belgium
"I learnt a lot at the Ingenium Academy. I improved my musical skills loads from all the sight readings, master classes and playing in the orchestra. In addition to that, I enhanced my ability to play in ensemble and to be more in tune. I also got introduced to other aspects of music through all the workshops and musicianship classes. "

Layan, Viola Student, 15, Palestine
"We were delighted to find Francois so happy after his three-week stay in Winchester. Thank you for having given Francois such a special experience. "

Catherine, Mother, France
"Our son has benefited greatly in his musicianship. He played with new confidence at the final concert, which was a joy to watch. "
Emma, Mother, UK
"I want to thank you very much for giving Adam a wonderful experience, one that he will never forget! As parents, my husband and I saw a big difference in Adam's self-confidence. He came back extremely happy and the first thing he said was that he wished he had signed up for the full 3 weeks! He enjoyed every second. Thanks to you and all your staff. He most certainly wants to go back next summer!"

Maie and Karim, Parents, Egypt
"After my piano lessons I was really happy - they were really interesting, The teaching was so good. I learnt so much especially about the movement of the hands and body in relation to the sound - really amazing!"
Clara, Piano Student, 16, Spain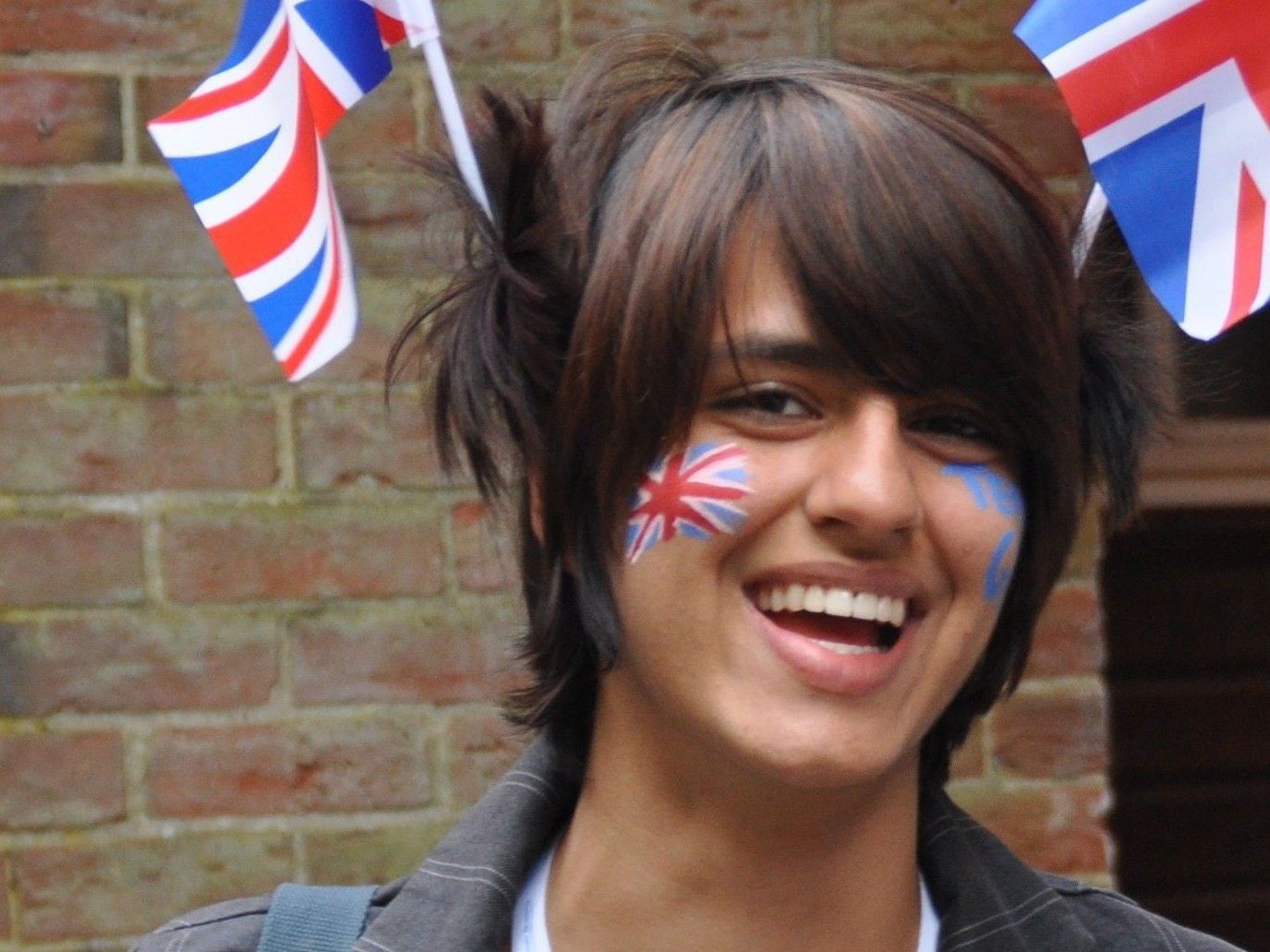 "The organisation of the Ingenium Academy was absolutely wonderful! There was excellent attention to detail. The setting was beautiful, comfortable and safe and the atmosphere was friendly, lively , fun and focused."
Zeena and Tim, Parents, UK
"The Ingenium Academy was amazing, unforgettable and incredible - the happiest three weeks of my life!"
Anna, Cello Student, 18, UK
"The organisation was superb. Karol gained inspiration for his future musical career and has been really motivated."
Basia, Mother, UK / Poland

"It was such a wonderful experience. One that Holly will always remember. We cannot thank you enough."
Zeena and Tim, Parents, UK

"My favourite workshop was the gospel singing workshop with Ken Burton. It was special because of the style of his teaching and his originality."
Veriko, Vocal Student, 16, Georgia
"Every day at the Ingenium Academy had something fun in it! My favourite workshop was with Jo from the Swingle Singers; she gave us a lot of useful advice and working with her was fun and educational. I liked that she encouraged us to express ourselves and gave us opportunities to improvise."
Doroteja, Vocal Student, 14, Lithuania

"I just wanted to say thank you because you have really made my summer unforgettable and hopefully I'll see you again next year!"
Claudia, Flute Student, UK and Canada
"Ingenium was the best possible way to enable my child to experience the passion, professionalism and great fun connected to music. It was the most inspiring experience."
Monika, Mother, Poland

"No words are enough to describe this extraordinary experience. Many thanks for arranging everything; it was perfectly organised from all the aspects, musically and activities etc. Thank you for making me a better person; I did not only improve musically but on the personal side too."
Layan, Viola Student, 15, Palestine

"I can only say congratulations for what you have done. My daughter has been totally motivated and happy. I think it was the best summer course she has ever been on."
Maite, Mother, Spain
"It was beyond expectations. Nicole really loved it, the music, the trips, and she also made wonderful friends. Nicole loved this residency so much she would like to repeat it again next year."
Luisa and Raul, Parents, UK and Portugal

"The teaching at the Academy was passionate and in-depth; it gave me a better insight into the music world and life in the industry."
Claudia, Flute Student, UK and Canada
"Keep going, this camp is fabulous!"
Estelle, Mother, Sweden
"We had so much fabulous feedback from our son - Congratulations to the chef too! The desserts especially were much appreciated."
Jos and Kristen, Parents, Belgium
"The course more than met our hopes and expectations and the quality of tutors was really top-notch and inspiring for our son."
Jonathan and Sarah, Parents, UK
"The course was everything and more, our son loved it from beginning to end. He really did not want to leave."
Jonathan and Sarah, Parents, UK