The Start of the Ingenium Academy 2019! - Overture Week Welcome Day
Here we are: the start of the Ingenium Academy 2019! Our young musicians have joined us in historic Winchester, and it's already shaping up to be an exciting first week.
The day began with our fantastic pastoral team at Gatwick and Heathrow airports, as well as London St. Pancras International, ensuring every child was greeted with a smile and a selfie – somewhat an Ingenium tradition.
Back at our Winchester base, the rest of our staff continued preparing the boarding house and music school for our new arrivals. Everything from timetables to noticeboards to bedrooms: it was all made to look immaculate.
Students arriving throughout the afternoon had the chance to settle into their new home with some well deserved grub and games. Some of the kids were keen to get straight into the music, courtesy of the school's many practice and rehearsal rooms - and friendships have already begun to blossom.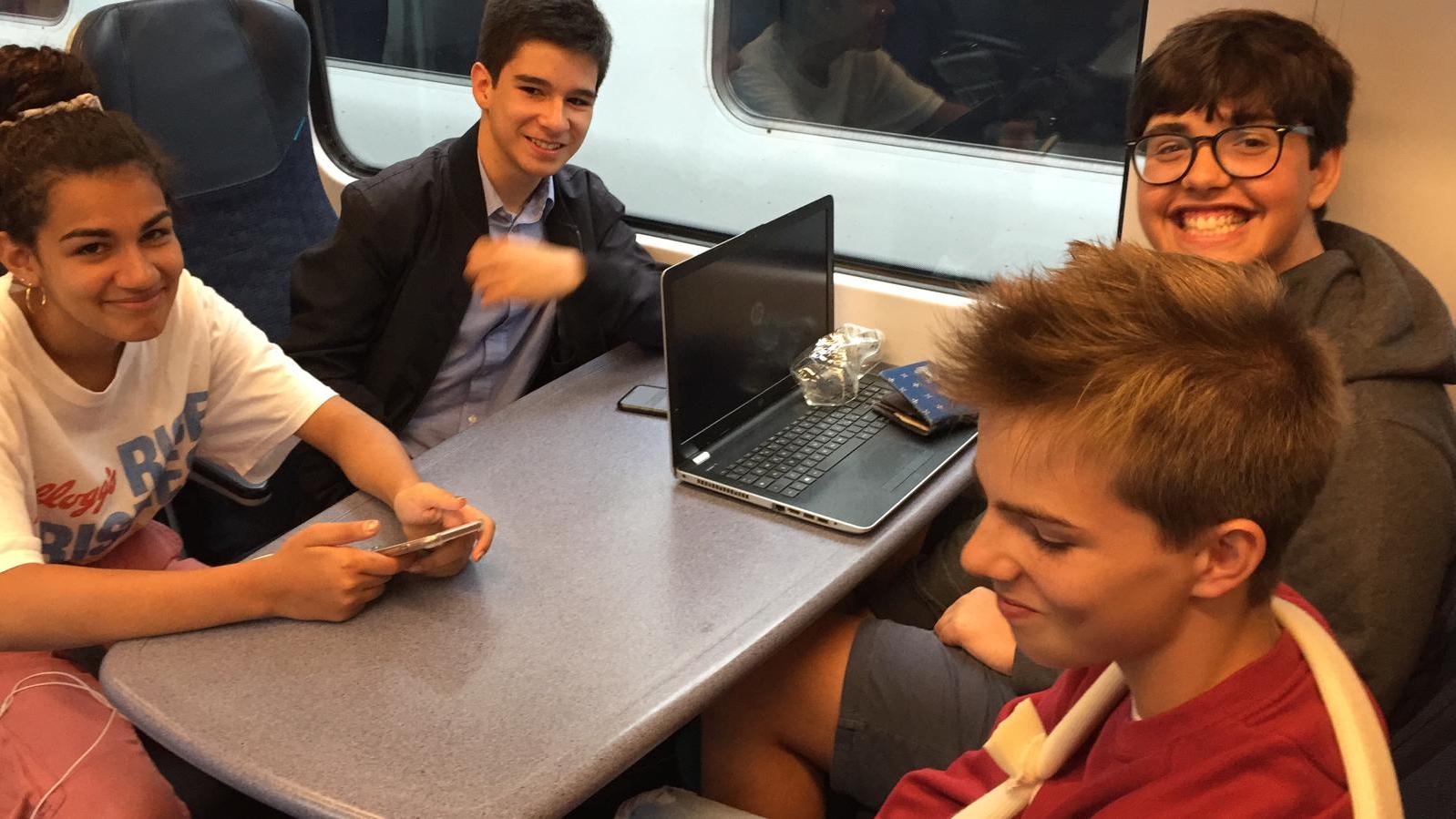 When the whole of this week's Ingenium family had arrived in Winchester, safely back from the airports, the staff introduced themselves in the evening's whole school meeting, and we learned everyone's favourite pizza topping (mmm...). Our students also heard about the exciting opportunities available to them this week.

We followed the meeting with some team building games on the field, all giving way to lots of laughter and happy faces, as well as the chance for the students to get to know each other and socialise. Having used plenty of energy in the activities, a well deserved rest was needed in preparation for the week's inspirational music to come.

Check back tomorrow for the start of our musical journey!
More photos from this summer will be available on our Facebook page.
--
It's not too late to join us - but don't delay!
There's still time to apply for the last weeks of the course or for current students to extend their stay so fill out an application form for a summer to remember!
Our Programmes

More information on our seven programmes: Chamber Music, Composition, Conducting, Orchestral, Piano, Saxophone and Vocal.
Programmes range from 1 week to 4 weeks long. Students can attend one immersive programme, or broaden their experience by combining programmes to suit their interests.
Any Questions?

We love speaking to young musicians, teachers and families from around the world - so don't hesitate to get in touch, we'd love to hear from you!

Email: info@ingeniumacademy.com
Phone: +44 (0)20 7060 4076
Follow more of our adventures...