Pastoral Care
Our first priority is to ensure that all our students are safe and happy within their learning environment.
As well as our specialist music staff, we have a dedicated pastoral team whose priority is the safety, welfare and happiness of each student. The Ingenium Academy pastoral team is made up of responsible young adults and teachers who have extensive experience in working with and caring for young people.
Through a fun recreational timetable of team-building games and evening activities, in addition to a reassuring and approachable presence throughout the course, our pastoral team work hard to create an inclusive environment where students feel at home and new friendships quickly flourish. Pastoral staff live on campus to supervise and guide the students at all times.
"I had complete confidence that Amy was in great care. I saw how seriously the staff took their responsibilities at the concerts - making sure everyone was accounted for, but still being friendly & approachable - a lovely combination!"

- Sally, Parent, UK
Our approach to pastoral care is carefully considered to ensure that our students have a sense of independence and freedom whilst knowing that they have the highest standard of care and guidance.
Who are we?
All members of pastoral staff at the Ingenium Academy are musicians themselves, and also act as mentors to our students.
It is extremely important to us that our pastoral team are not just experienced in caring for and working with young people, but that they are also able to understand the unique challenges that face young musicians.
Our friendly and energetic team are on hand every day to guide students in their learning, assist with individual practice, or simply sit down with a student and check that they are happy, making friends and settling in.
Staff encourage and facilitate students to form their own ensembles, and as university/conservatoire students and music graduates, they can also offer higher education advice.
"I felt like a part of one big family. Everyone encouraged each other to step out of their comfort zone and do something great. It was an atmosphere that I will never forget."
- Roberta, Vocal student, Germany
Safety and security
Travelling abroad independently is a new experience for many of our students. We ensure that every student is met upon arrival at the airport or train station, and accompanied to Winchester by a member of our pastoral team who will show them around our campus, introduce them to the other students and help them to settle in.
Winchester is England's ancient capital and is a small, safe city. The Ingenium Academy is based in the beautiful campus of Winchester College, which is one of the UK's top private boarding schools. Students and staff wear ID badges at all times, and every member of staff at the Ingenium Academy has been cleared by the Disclosures and Barring Service, in accordance with UK law.
"Our son seemed very well taken care of, this was his first time out of town/out of the county by himself so the care and attention given by the staff was amazing."

- Adriana, Parent, USA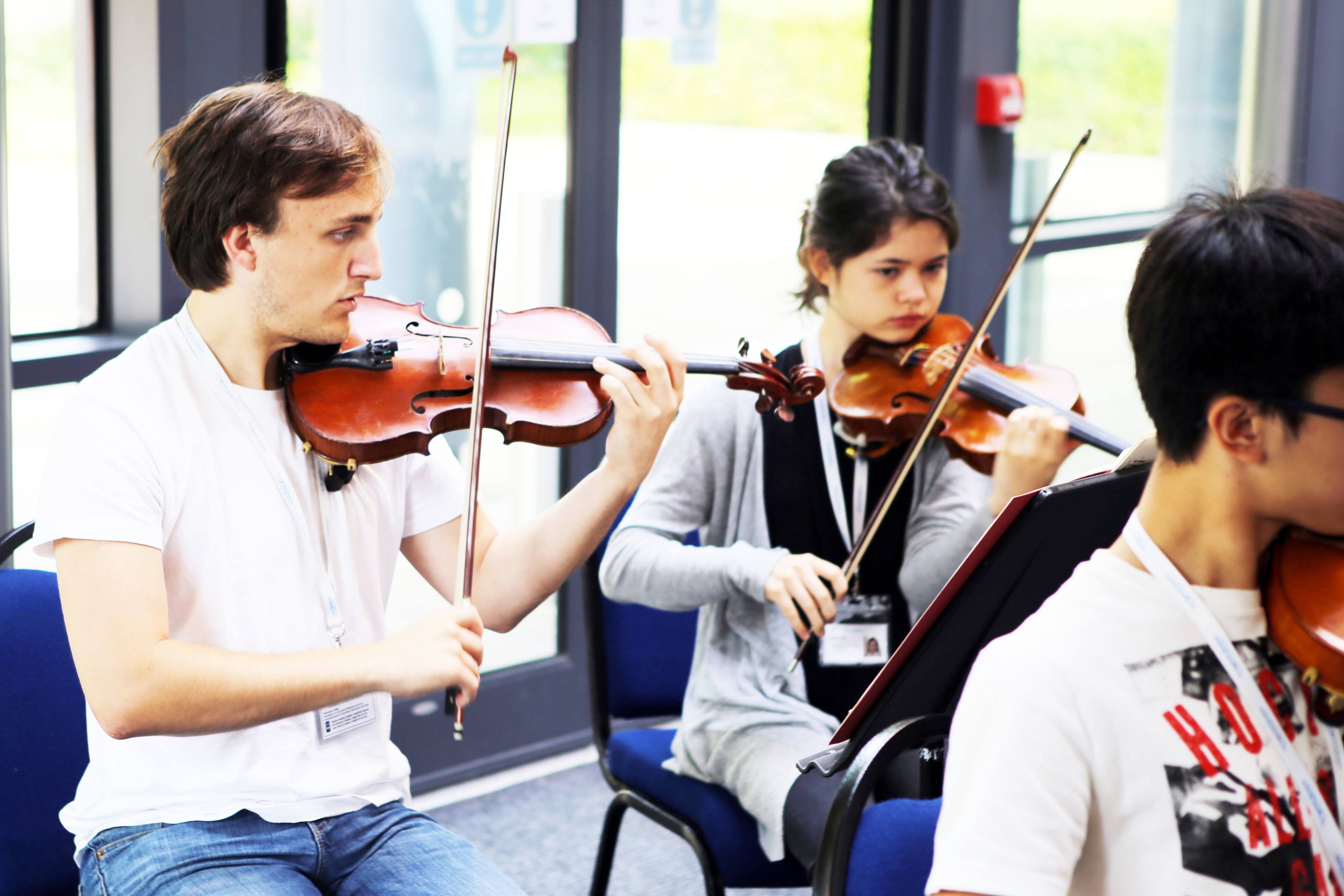 All members of our pastoral team are musicians themselves, and act as mentors to our students
Our music staff are carefully selected not only for their extremely high standards of musicianship and expertise, but also for their energy and enthusiasm for working with young musicians and their talent for teaching. Read more...
House talent show competition 2018
"The pastoral care was amazing. Everybody was really positive, inspiring and open if we wanted to talk about anything."
- Enrico, 16
Piano student, Italy